Jersey Girls of the Week 2008
Fist pumpers - email us your pix and vids
I've scoured the internet and sorted through tens of emails to bring you…The Jersey Girls of the Week! Enjoy.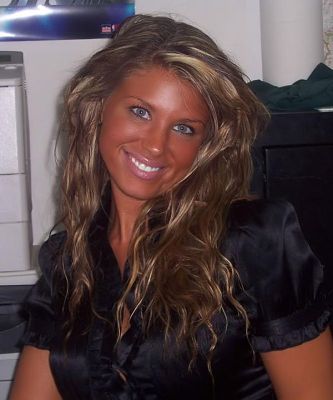 There is an epidemic spreading across the Eastern Shore that needs to be discussed. GFP isn't normally here for Public Service Announcements but today we need to talk to you guys about Tanorexia. It's spreading like wildfire apparently and we're just here to raise awareness. So do you part in the Tanorexia battle by sending us more pictures.
10/19/09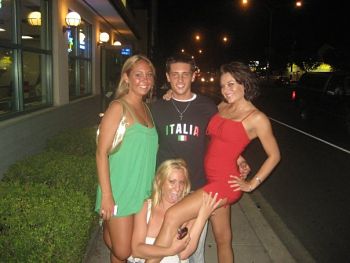 This was sent in as a guido of the week entry. Often times this would win, however, 25 dudes dressed up at their school. You might argue, 3 cute jersey girls over 25 dudes? Maybe, but not today. But this is still a winning photo in our book, and franky the hot ladies caught our eye more than you reppin your guidoness. We just want the lady in red to come dance with us, errr fist pump with us.
10/12/08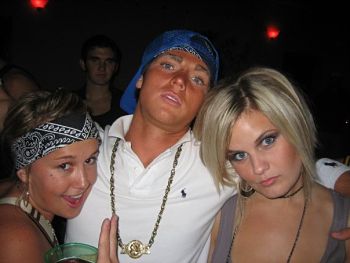 First I thought…too nice? Then I thought…NAHHH!
9/28/08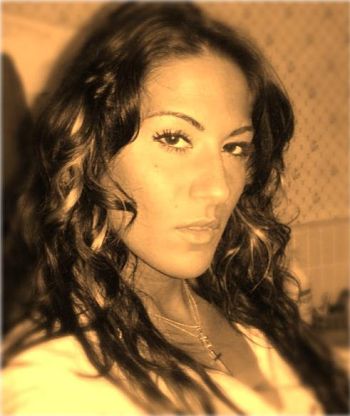 We're saying Whoa! For Jacky O. Thanks for this picture. This jersey girl is scorching our hearts and probably tearing through your wallet sucka, you betta believe it!
From a loyal fan
" She is the A-typical guidet…. Here is Jacky O… Hopefully
she will be the Jersey Girl!!!!!!!!!!!"
9/14/08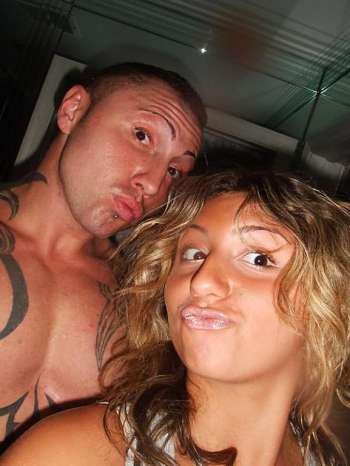 Part of me wants to know what led up to this picture and part of me wants to know what happened 5 minutes afterward, but the bigger part of me really really doesnt want to know. so i guess we'll leave it at that.
9/7/08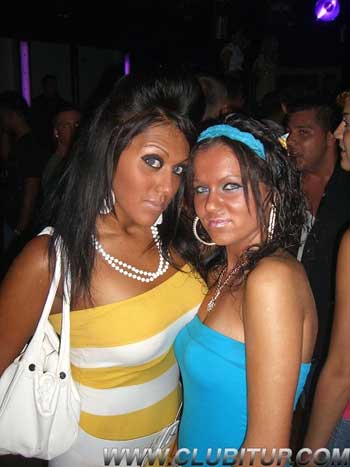 This is intense. If it were possible to get skin cancer over the internet, I'd suggest all of you go see a doctor from being exposed to this. Definitive winners this amongst the slew of emails we received from high school kids. Keep it dirty.
8/3/2008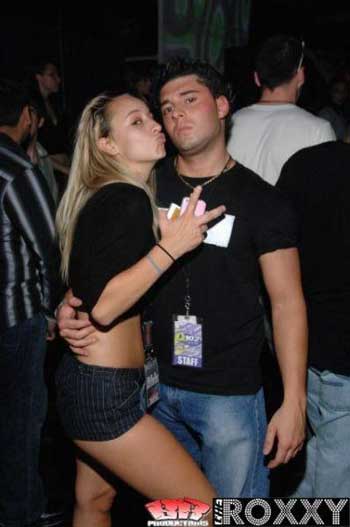 See fellas, all you gotta do is wear something that says staff on it. Ahhh summer.
7/21/08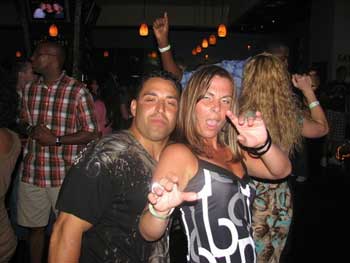 Now this is called out guidoing a guido. This girl is laying it down. The guy on the left can no doubt throw a mad wild fist pump, but he is simply overshadowed. Awesomeness. I'm waiting for some kind of wild drunken karate kick to my face from this girl.
6/22/08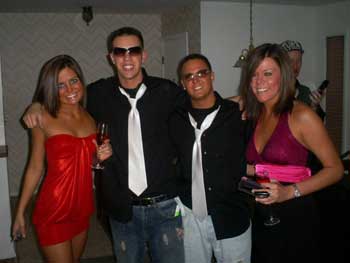 Amazing or outstanding? This photo was titled Guetto when it was sent to us. I didnt think anything of it at first, but now, it's all clear. Ghetto+Guido= Guetto. HAhahaha. Love it. Thanks for the pic. Guidette of the week people.
6/1/08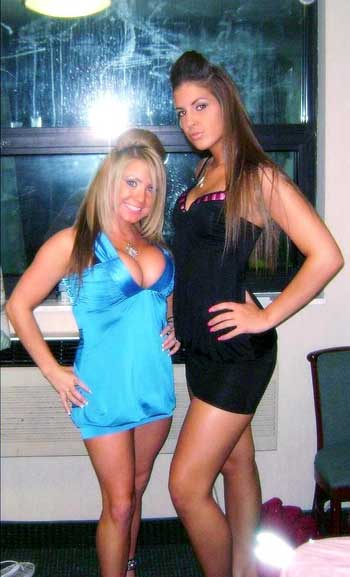 Okay, it's still May, so I can't call the years winner yet, but how c an you top this? Try, someone, please try so we can watch you fail. Thanks for this gem.
5/18/08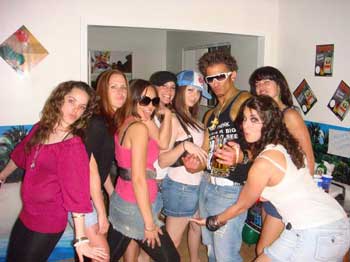 I can't stand boosting someones ego who clearly doesn't need it, but you're a lucky dude bro! Look at all this Jersey action all around you. Friggin share a bit alright?
5/11/08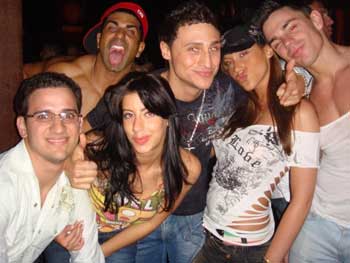 Alright dude on the left, lets be honest here, you jumped in this picture. You didn't know thesef ine JG's or meaty meathead in the back, but you thought, sick bro, one of their friends might be drunk enough. Giggity. Well done. However, you sir are not the reason this picture for Jersey Girl of the week. Can you guess who is? Holler.
3/27/08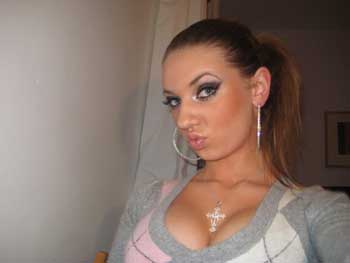 Thanks to our homeboy fist pumper Zach J for this quintessential piece of diamond clad Jersey hotness. Oh let us count the ways this Guidette rocked our world.
1. Blingin cross, obviously
2. Ridic earrings sparkling like my platinum grill.
3. Crazy eyes and puckered up lips
4. While we don't have personal evidence, we'll just say enhanced features. Bravo.
Start doing your summer push ups and get a fresh Armani X this weekend.
4/6/08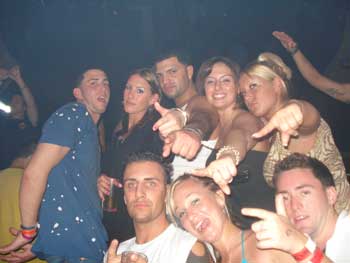 After a week hiatus, the GFP jersey girls are back. Its the end of March and that means the party people go south for Spring Break to Cancun.
We got a lot of spring break emails this past week, but this one is our winner. Pump on.
"They travel in packs! My sister proudly happens to be in thi pic of her and her friends on spring break in Cancun. No shame in a jersey girl's game!"
Great email!
3/30/08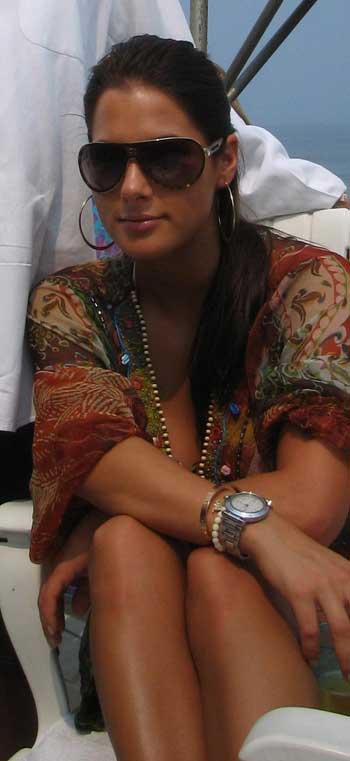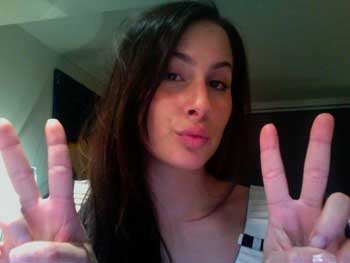 It was a fairly obvious choice this week. Thank you for all your emails, as usual, but this chick blows you all out the water a thousand fold. In case these pictures are not already familiar to you, I'd be surprised if they weren't, this is Amanda Youmans/Ashley Dupre/Kristen, the most badass Jersey girl to come around in a long time. How many of you Belmar locals (she is one) can claim you nailed the governor. Hmm…let me think..NONE! Thats right, Spitzer's girl is our undisputed Guidette of the week. Hell, probably our Guidette of the year, but it's still early. Stay trashy New Jersey (Anchorman voice).
3/16/08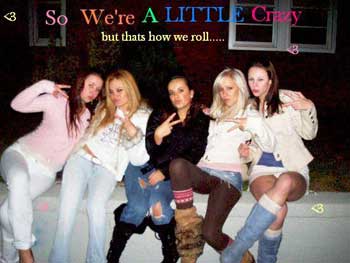 Thanks to our fan for scouring the bountiful public myspace pages for these gems. In case you can't read the small print, they cutely photoshoped, "So We're A Little Crazy, but thats how we roll." Holler Holler Holler. Boots with the fur just like the song says. Classic Guidette lip posing.
3/9/08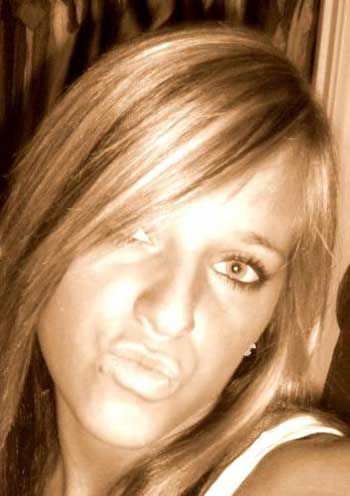 "Part 1: Her profile pictures have got some awesome captions such as 'suffocate me with your kisses' and 'do you want me like I want you?'"
Part:2 Um… so I sent her a comment which just said 'You're orange'.
I got a reply back, saying 'Thanks :]'
And she's added my comment to her page?! WTF! – she actually took it as a complement!"
Thanks for the email and the pic.
3/2/08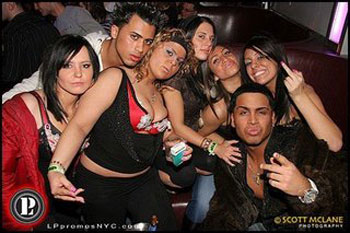 Where do you people find this stuff? This is epic!
Everybody wins when you email us stuff like this. I can't even pick a favorite in this picture.
2/24/08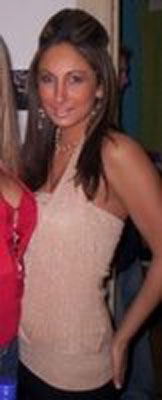 Holler. Time to go ring shopping for this Jersey queen.
2/17/08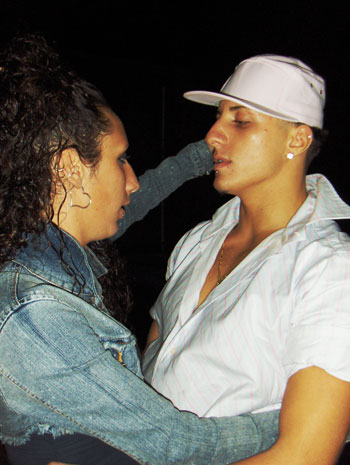 True F'ing love and lust for Valentines day. Enjoy this moment of Guido passion. Can you feel it? Yeah you can.
2/10/08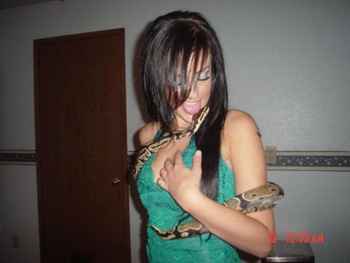 One of our favorite fist pumpers (who also has a hilarious blog about Guidos. Maybe if you bring your A game she'll let you read it. www.myspace.com/thatgirlcharli)
2/3/08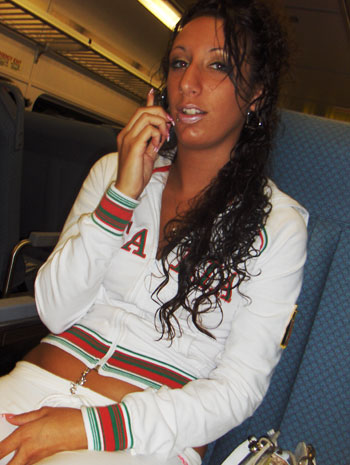 Quintessential. Umm umm. Marriage material. Tell me you don't want her to run those nails along your face, slowly. Amazing giant hoop heart earrings and bling belly chain. Thanks for this picture and keep em coming.
1/27/08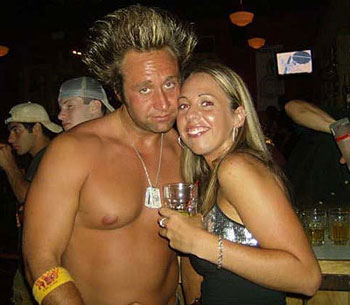 She loves the blowout. So many sparkles.
1/20/08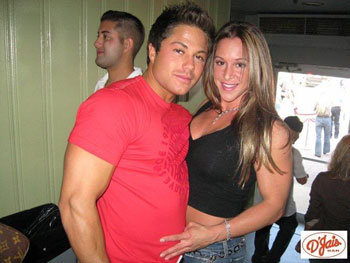 Thanks for the picture and the quote, you're a double winner this week.
Which one is the guido here?? I think the one on the right has been taking the HGH
-Pale N. Luvinit
1/13/09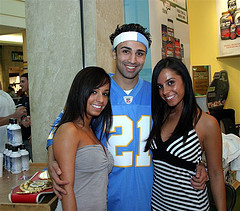 This weeks Jersey girls are inspired by our Guido of the weeks grip on them. What girls does a guido boxing champ get? Any Guidette he wants. Kapeesh!?
1/6/08
Tags: Array