3/14/2010 -ma ok this.
*/ ?>
3/14/2010 -ma ok this.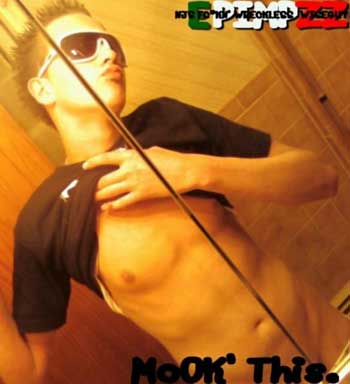 " IM ON THAT WRECKLESS GUIDO STATUSS ;]
ALWAYS BUGGINN 0_o.
AGE DOESNT MATTER TRUST ME =) IM OLD ENOUGH TO KNOW WHAT IM DOIN AND WHO IM SCREWINNN =P
 I'M SINGLE ;] wanna change that? BUT WHATEVER HAPPENS HAPPENS
IM THAT LAID BACK CLUBHEAD THAT GOES WITH THE FLOW ;]
CLUBBIN AND TANNINGG ALWAYS BOUT IT O_0
 I GUIDO PUMP LIKE THERE NO TMRO
SEX|CLUBBING|PARTYING|SHOPPING|MY BOYS|MUSIC ITS ALL I NEED ;D"
How do you guys come up with this stuff?